The Gayle Harrod Band: Epic Blues/Soul Odyssey
There are bands out there that weave a musical story so vivid that you wind up in the middle of it. Hailing from Baltimore, MD, The Gayle Harrod Band not only understands that but leans into it. The rare, honest, and spell-binding performance that Blues-lovers crave is born of empathy, total commitment, and complete freedom from self-consciousness. Band leader, vocalist, and songwriter Gayle Harrod achieves that ultimately satisfying level of performance on The Gayle Harrod Band's debut release, Temptation, due out February 2023.
The genuine fun Gayle is having on "In the Deep Dark Night" (a jumpin' New Orleans second line romp) is contagious. On the haunting, Gospel-inspired Texas Blues "Temptation", the power and soul of her voice are hair-raising. On "The In Between," her warmth and vulnerability are reminiscent of Bonnie Raitt. Her voice is at times, thrillingly rocket-powered, a signature blend of grit, gravel, and pure defiance. Yet she also has the ability to summon warm, smoky, velvety tones and has the finesse to draw the listener in with a heartbreaking quiet, confessional intimacy.
Part of the instant connection she brings to the listener may be inherent in her songwriting. "I don't know how I functioned or survived all those years without this means of expression," she says. "My writing is very personal. I dig deep into my own experiences and feelings."
The title track, Temptation, is a great example: confessional, relatable, and right on target.
Oh lord sometimes I wonder
Why you made me like you do
Oh I just can't seem to do right
Like I know you want me to
Oh that devil got my body
But the good lord got my heart
Sometimes they get to fighting
Like to tear my soul apart
Temptation, from The Gayle Harrod Band, is produced by Buddy Speir and recorded at 38 North Studio in Falls Church, VA. It's a beautiful showcase of Gayle's range of musical influences: a melting pot of Blues styles from Chicago to New Orleans, Memphis to the Mississippi Delta and Muscle Shoals; as well as influences of Motown, R&B, and Soul. Listening through the tracks, it's clear that Gayle Harrod, at 56 years young, is going all in on her musical vision.
Gayle is backed up on this recording by some of the finest musicians in the mid-Atlantic region. She says, "Finding both talent and chemistry are everything to me when choosing band-mates. I want to play seamlessly together and also laugh together. I have enormous respect and appreciation for these musicians." Original band members Stan Turk (guitar) and Chuck Ferrell (drums) are featured. Guest performers include guitarists Jonathan Sloane, Sol Roots, and Bobby Thompson; bassist Christopher Brown; and Brian Simms on piano and organ. Producer Buddy Speir contributes guitar, slide, organ, and Wurlitzer. The all-star background vocals are courtesy of Mary Ann Redmond, Dusty Rose, and The Voices of Faith of the First Baptist Church of Baltimore Choir. Also featured is Rachelle Danto on harmonica and The Beltway Horns: Greg Boyer on trombone, Brad Clements on trumpet, and Brent Birckhead on tenor sax.
When Gayle began dabbling in the music scene in her mid-thirties, it quickly became a passion and outlet for creative expression, carrying her through some of the most challenging times of her life. She joined her first band in 2011 with a former high school classmate and never looked back. After singing with several cover bands, The Gayle Harrod Band was formed in 2017 to focus more on original music. Gayle and her band quickly began creating a buzz. At the 2018 Baltimore Band Block Party (hosted by WTMD Radio), they landed among the "Top 3 bands in Baltimore". The band was also featured on the weekly "Baltimore Hit Parade" radio show with Sam Sessa.
Gayle has shared the stage as guest vocalist with legendary Boogie Woogie pianist and mentor Daryl Davis at Bethesda Blues and Jazz, AMP, and The Birchmere; and performed with both The Daryl Davis Band and Sol Roots Trio at the 2022 Silver Spring Blues Festival in Silver Spring, MD. She also opened the 2016 D.C. Blues Festival at Carter Barron Amphitheater with Blues, band, DC Mudd.  Other Band performance highlights include the 2019 Whiskey Rebellion Festival in Washington, PA; the 2022 Main Street Music Festival in Ellicott City, MD; and the Savor Bowie Music and Wine Festival in Bowie, MD.
The Gayle Harrod Band gives you Blues the way it was intended – with gritty honesty, raw emotion, and a story rooted in experience.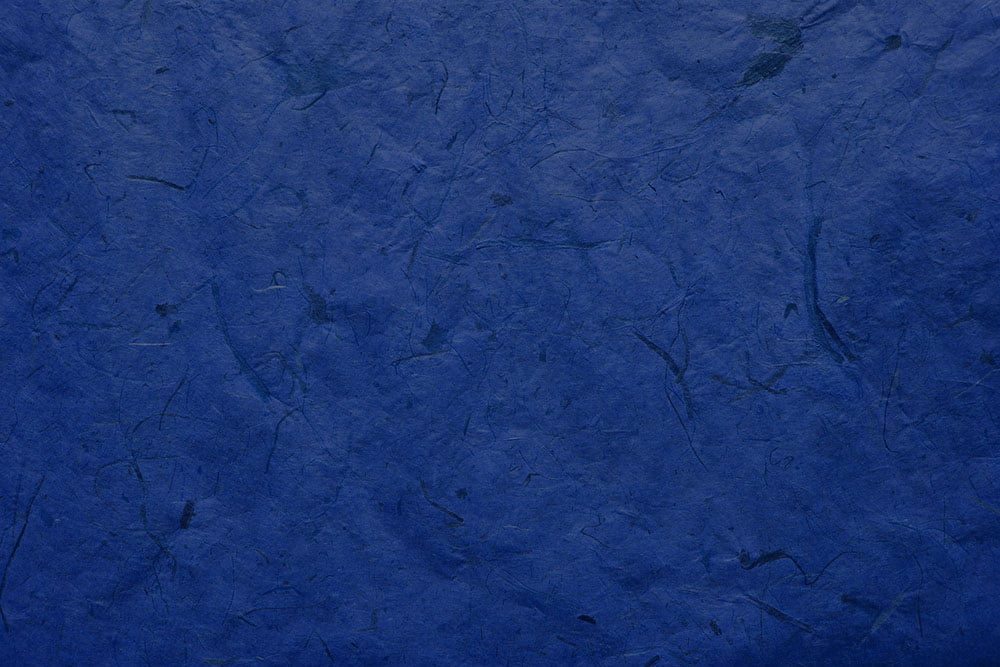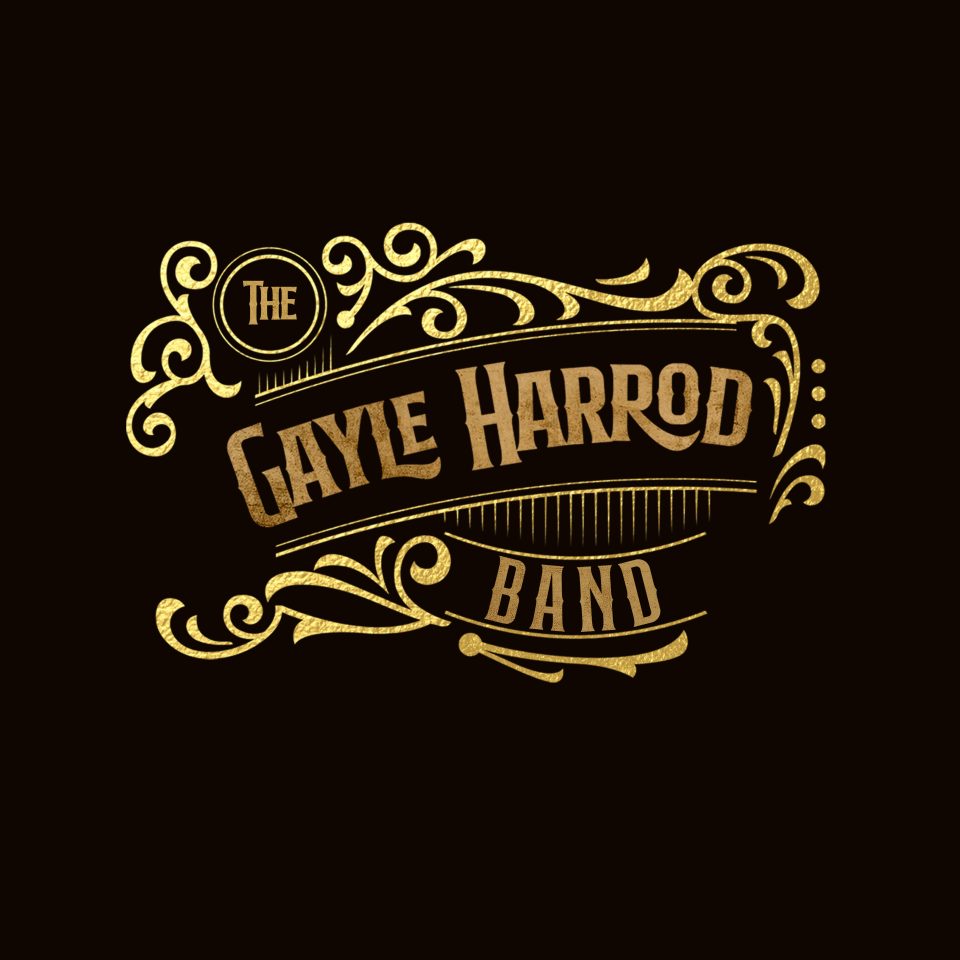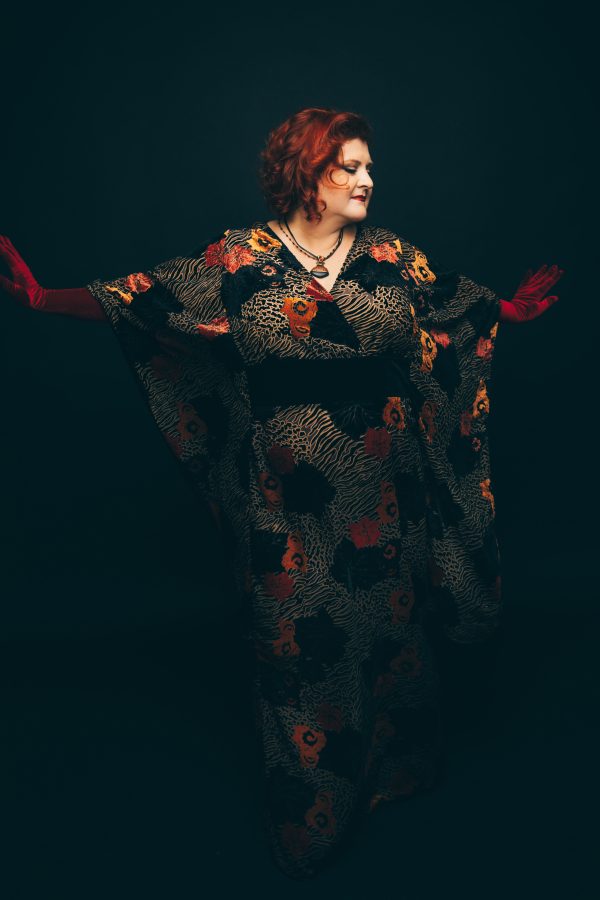 Love, love, love!!! Great vocals and rhythms. You won't be sorry if you come out to see Gayle and her band.Dana Tarbox
Saw the Band today in Ellicott City. We understand that today was their first public gig for this ensemble and they are off to a great start! Gayle has an incredible voice and their cover of classic R&B tunes is excellent! We look forward to seeing them again in the near future.Rose Cohen
Gayle Harrod's Singing From The Heart of Her Whole Being !!! And That's Where It's At Y'all !!! Dr. Dixon Bh.D "The Blues Physician"Larry Scott Dixon
Love this band! Jamming music with perfect beats. Gayle's voice is powerful and soulful. Fortunately, I have discovered a gem band in B'more. Looking forward to attending their future venues. Hope O'flynns again!
Thanks!Rebecca Smith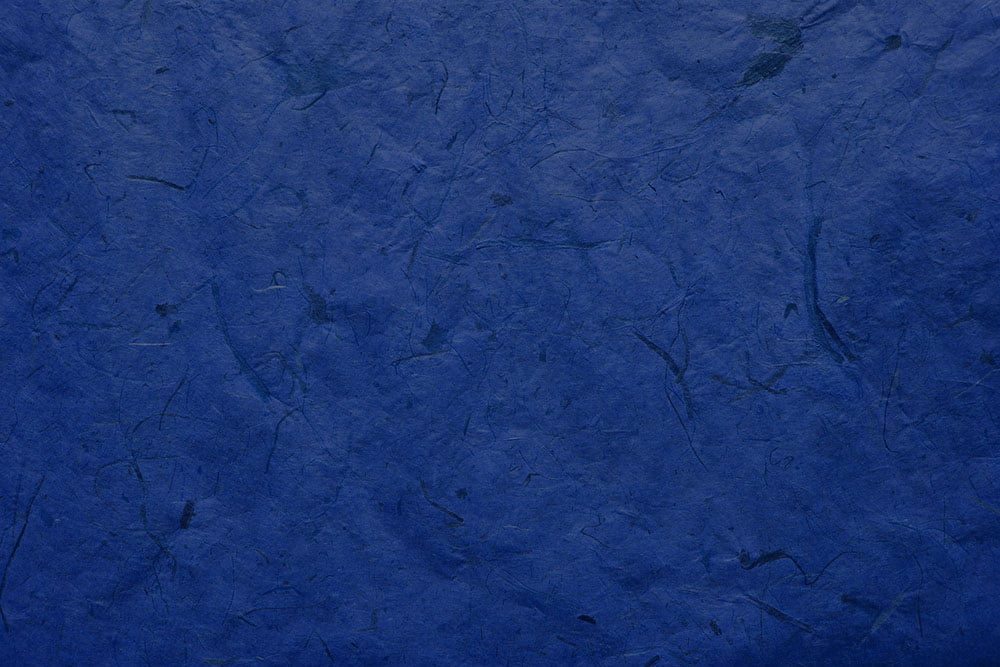 Sweet Memphis Man - Original

Gayle Harrod and the Gayle Harrod Band

3:00

Break (Original)

The Gayle Harrod Band

4:05

Baby we're Through - Original

3:02

Hoochie Coochie Gal (Etta James Cover)

Gayle Harrod Band

3:45

Hound Dog (Big Mama Thornton Cover)

The Gayle Harrod Band

2:15

Heard It Through The Grape Vine (Gladys Knight Cover)

The Gayle Harrod Band

2:55

I'd Rather Go Blind (Etta James Cover)

The Gayle Harrod Band

5:46

Respect (Aretha Franklin Cover)

The Gayle Harrod Band

3:55

Chain Of Fools (Aretha Franklin cover)

The Gayle Harrod Bsand

3:51

Proud Mary (Tina Turner Cover)

The Gayle Harrod Band

3:30

God Laughed (Original)

The Gayle Harrod Band

4:15

As Long As Im Moving (Ruth Brown Cover)

The Gayle Harrod Band

3:23

Why Don't You Want Me (Roy Buchanan Cover)

The Gayle Harrod Band

5:16

You're Gonna Miss Me (Original)

The Gayle Harrod Band

3:44

Bring Me Along - Original

3:12
Show Dates
01

Dec

2023

Baltimore, MD — Cat's Eye Pub

09

Dec

2023

Philadelphia, PA — The Twisted Tail

18

Jan

2024

Memphis, TN — Alfred's on Beale

27

Jan

2024

Catonsville, Maryland — Morsberger's Tavern
Buy ticket

19

Jul

2024

Harper's Ferry, WV — The Barn of Harpers Ferry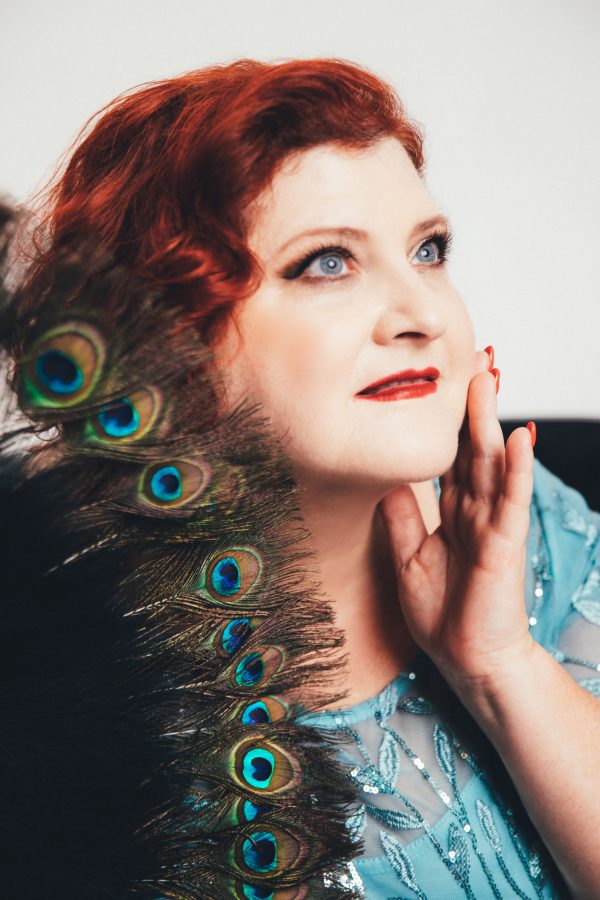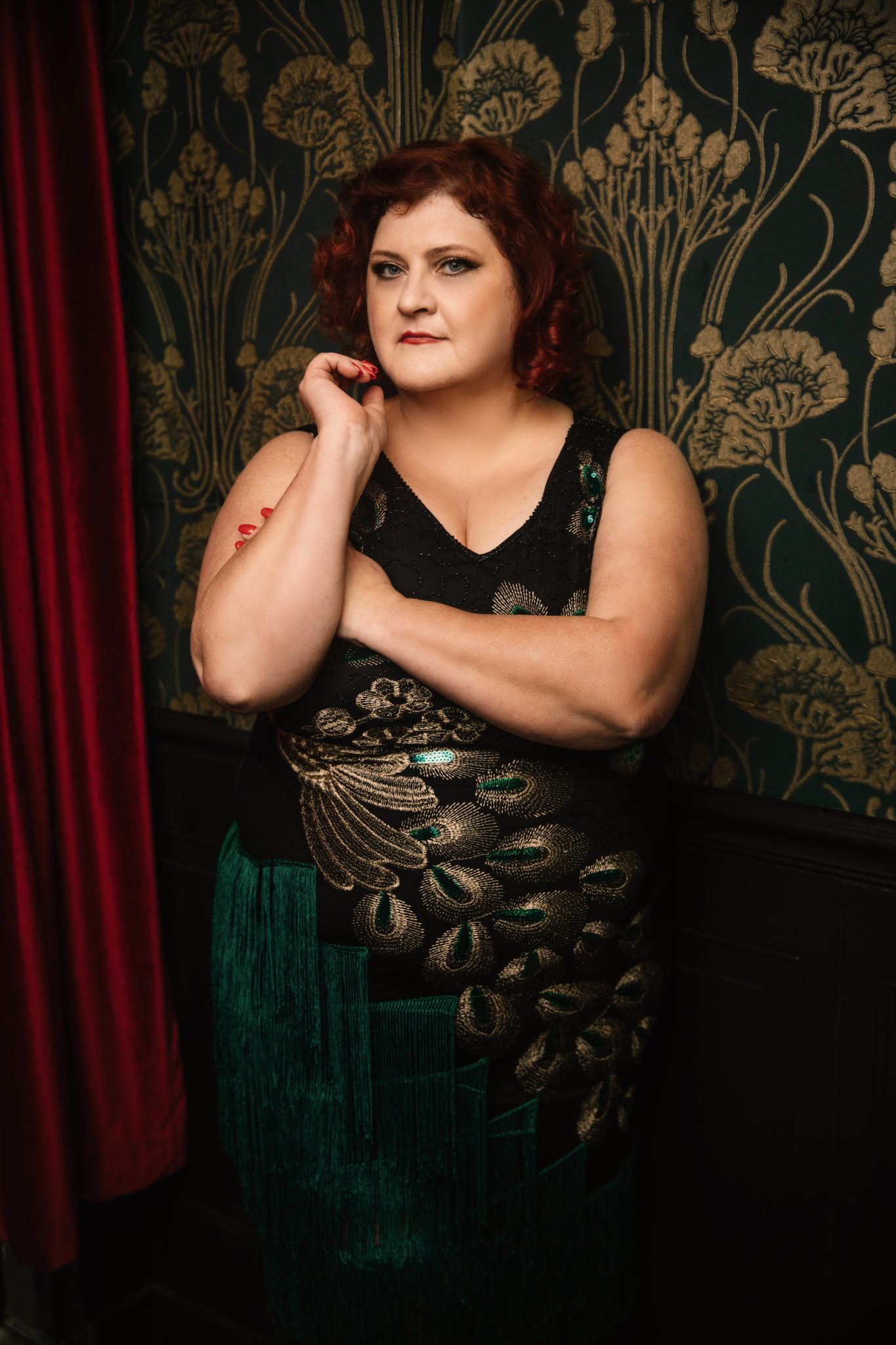 Gayle Harrod
Vocals
Gayle Harrod is living proof that it's never to late.  She began her public singing career in 2011 at the age of 42 with the Soul and Blues band Triple Shot.  Since then she has performed with Classic Rock and Blues band Blues Deluxe and the Blues and R&B band Shakedown before bringing together some of the best musical talent in the area to form The Gayle Harrod Band.  
 
Gayle's dynamic, imposing vocal performances have been described as moving, powerful, raw, emotional and expressive. She is equally at ease belting out a well-worn Blues standard or grooving on an iconic R&B classic. Gayle commands the stage with versatility and dynamic control, captivating audiences with forceful, full-powered vocals as well as showing off her softer side with a heartfelt delivery that can make a grown man cry. 

With her distinctive phrasing and raucous growl that can rattle the rafters, she is reminiscent of greats like Etta James and Koko Taylor. Her gravelly vocal style makes people sit up and take notice, while her warm, soulful tone and smooth, R&B vocals get them grooving on the dance floor. She is able to connect with her audience on a personal level through her original lyrics, soft-like-a-cashmere-sweater delivery and the raw emotion of a young Bonnie Raitt, and unique delivery of covers, transforming each song into her own. 

Gayle has been mentored by the likes of Gaye Adegbalola of Saffire – The Uppity Blues Women and Resa Gibbs of MSG Acoustic Blues Trio, as well as Boogie-woogie Piano man, Daryl Davis.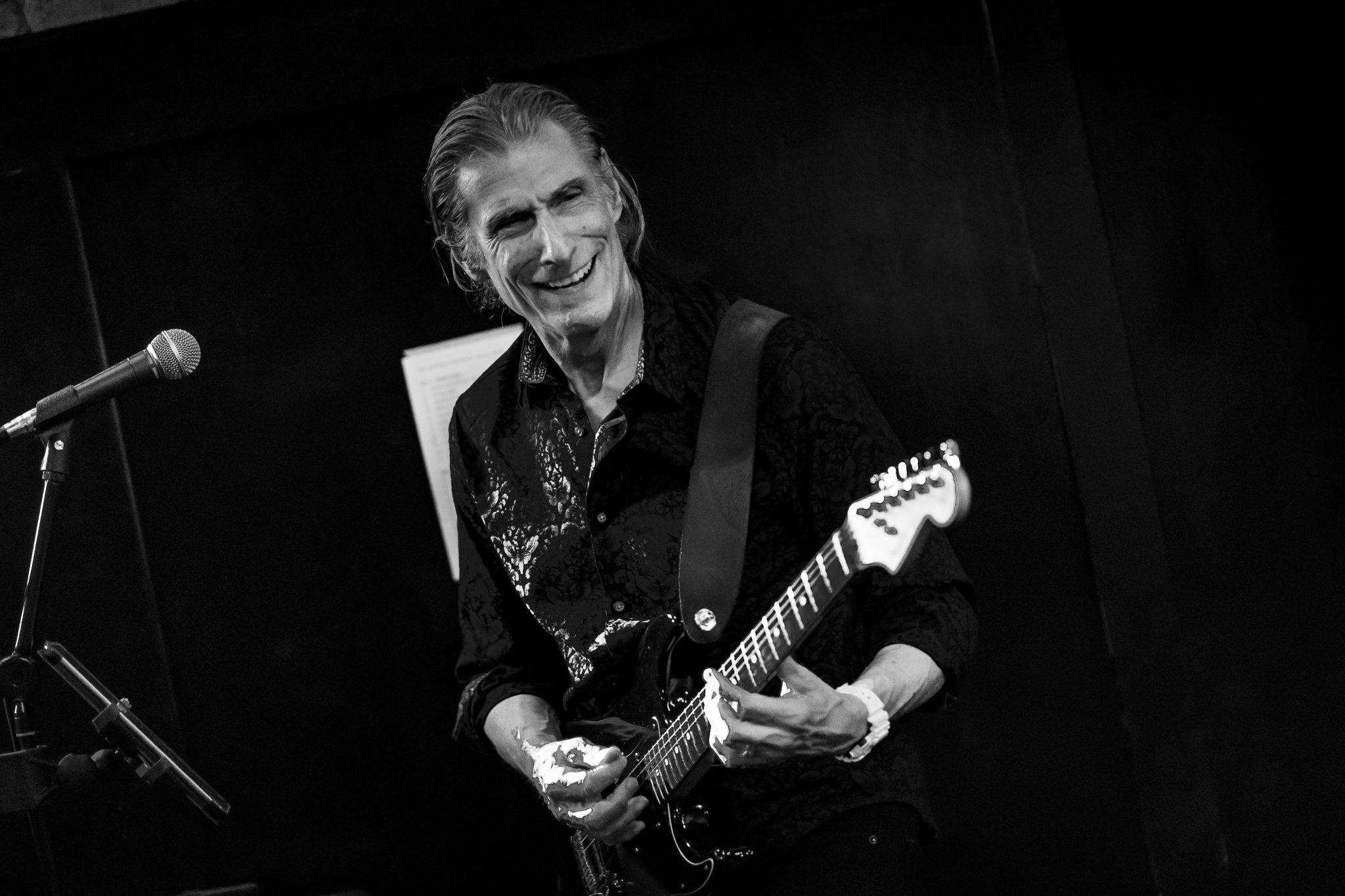 Stan Turk
Lead Guitar
Considered an innovative, technical master of the guitar, Stan Turk's sharp and articulate playing makes him a natural for The Gayle Harrod Band. He smoothly navigates the intersections of Blues, Soul and R&B, while delivering a performance that captivates. His chops are renowned in the Mid-Atlantic region: He can deliver memorable nasty Blues licks, knows when to hold back and when to let loose with a mind-bending solo. Dynamic on stage, he is the perfect complement to Gayle Harrod's voice and electrifying stage presence.

Growing up in a musical family in Baltimore, Stan's musical career has covered almost every style and genre of music. He began playing in local clubs and bars well before he was old enough to drive, and appeared on the "Kerby Scott Show" with The Casino Royales, performed backup for such nationally-known acts as The Angels ("My Boyfriend's Back") and The Coasters. He spent several years playing with talented Jazz/Rock bands Jeremiah, United Endeavor and Falstaff, covering music from Chicago, and Blood, Sweat & Tears. He often was joined by horn players from Hank Levy's renowned Towson State Jazz Ensemble, and provided opening-act support for such national acts as The Guess Who. Stan is a veteran player.

His full-time musical career took him up and down the East Coast – from Florida to Connecticut, and nearly every state in between – performing floor shows for about two years. He returned to the area to play clubs locally – mostly with the bands Pzazz, Secrets and Radiant – and has performed at just about every major musical venue in the Baltimore/Washington/Ocean City region, as well as providing backup for such nationally known acts such as The Coasters. Stan now concentrates on playing Jazz, Blues and R&B.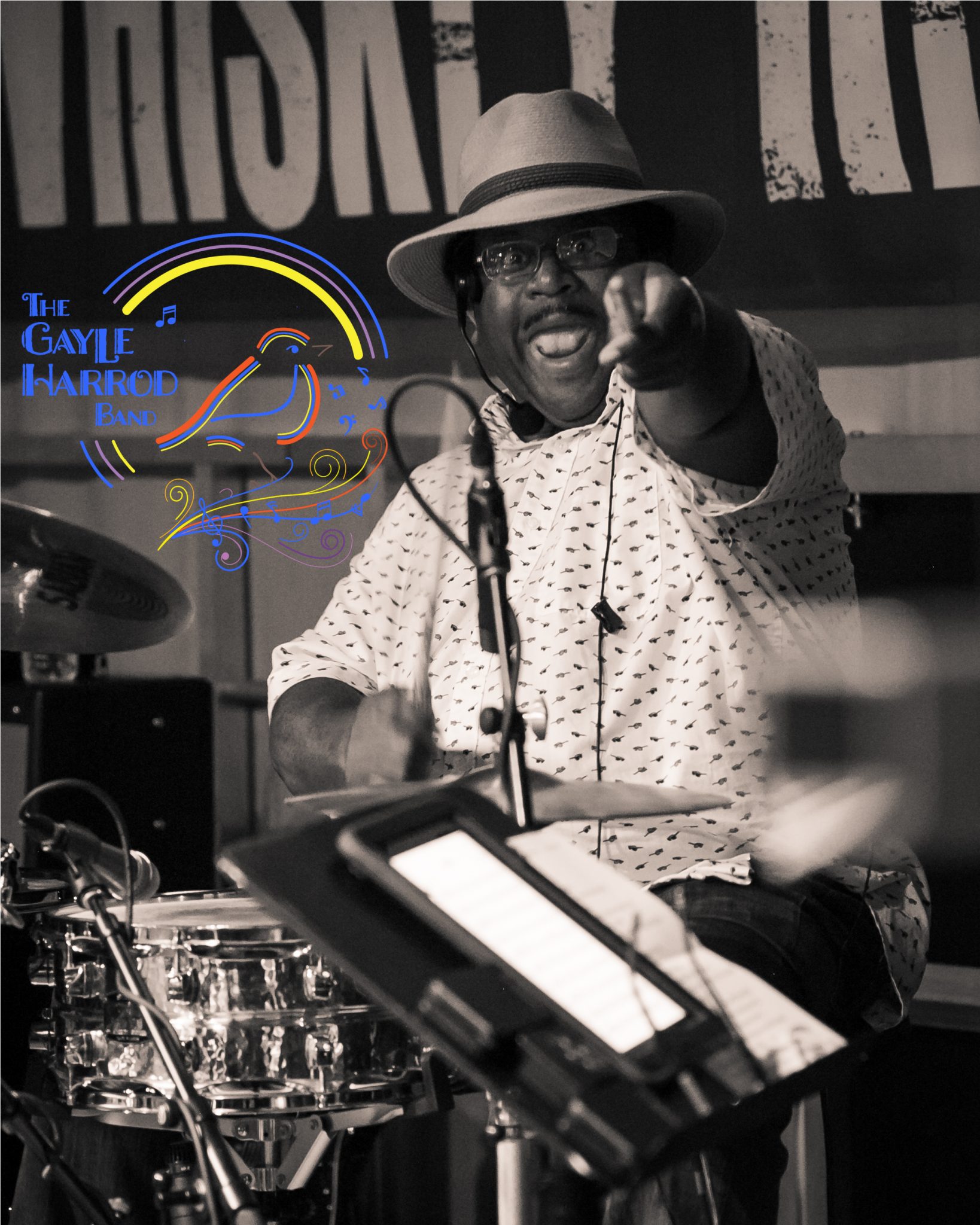 Chuck Ferrell
Drums
Chuck Ferrell is considered one of the most accomplished, finest overall drummers in the Mid-Atlantic region. Chuck's funky, soulful drumming is rooted in several styles, has a great Blues shuffle and great back beat, which make him a natural for The Gayle Harrod Band. His groove-oriented, hard-driving beats get the band cooking and holds them together. Chuck's drumming is tight and he is always on the one. He is an absolute professional with a flair for Jazz in his style.

Chuck began his professional career at the age of 14. He has performed with Jazz, Rock and Country artists all over the world. Hailing from Danville, Virginia, he attended Virginia Commonwealth University, where he studied private drum instruction with Clarence Penn and Jazz ensemble under the tutelage of Ellis Marsalis. Chuck has performed with artists such as Melba Moore, Mary Wilson, Kevin Walker, Lafayette Gilchrist, Alex Brown, Keter Betts and Gary Grainger.

In 2010, Chuck and Gary Garlic released the book "Groove Theory," a comprehensive guide for the drum set percussionist. Chuck is also a rhythm section clinician who has worked with high school and professional bands, helping them hone their skills, and garnering production credits for a number of CDs. Chuck is currently working on this first, self-produced EP, "Grateful," consisting of songs which he composed and performed with the Light Switch Band.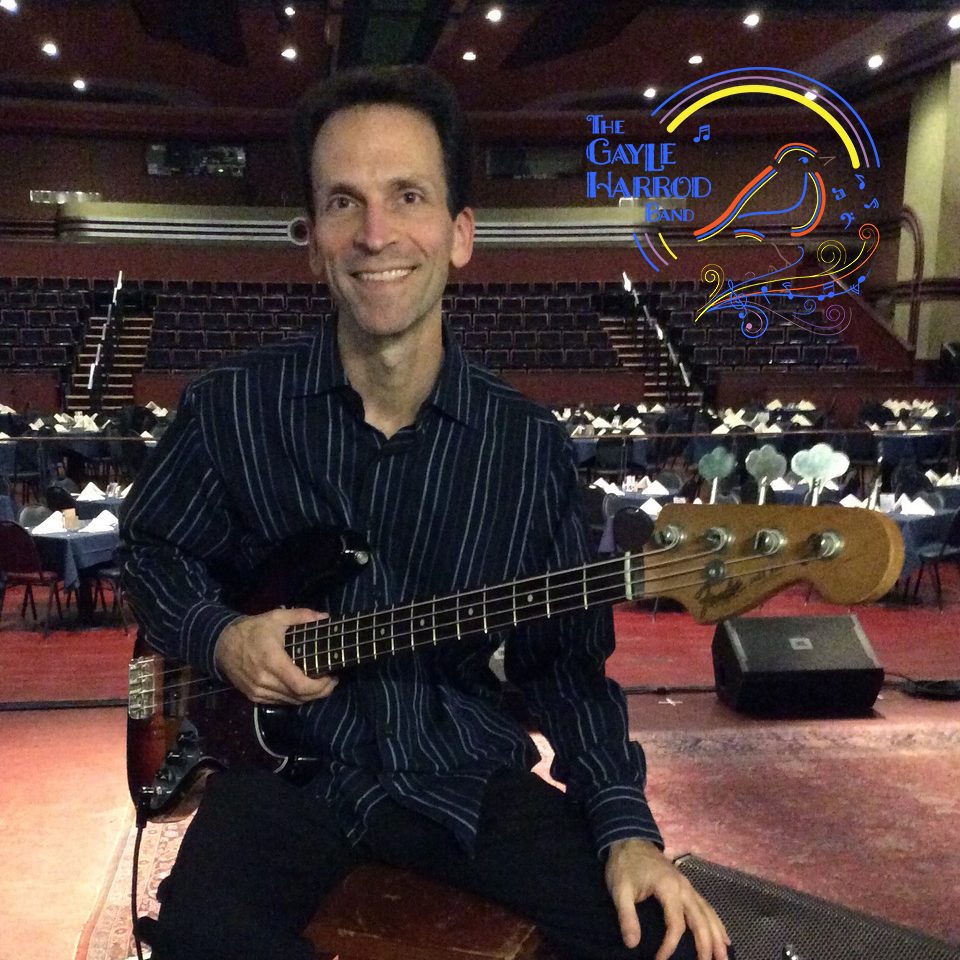 Doug Ross
Bass Guitar
Considered a virtuoso, bassist Doug Ross' groove oriented, versatile playing makes him the perfect funky complement to the core members of The Gayle Harrod Band. He is an esteemed music instructor and solid, in the pocket bass player who's full sound and tight rhythm, keeps the music together and rooted.

Doug has traveled an adventurous musical path around the world, from the Caribbean to Asia and all over the United States. He has performed and recorded with diverse artists such as jazz guitarist Jody Fisher, Motown legends Martha Reeves & the Vandellas, Fantasia Musical Circus, Brazilian singer Katia Moraes, and rock drummer Gregg Bissonette.

Doug performed as a sideman and bandleader while living in Los Angeles, where he also released a solo album on Egad records. He now lives in Washington, D.C., and, when not providing the groove for The Gayle Harrod Band, he also performs with top local artists like Daryl Davis and Jaared Arosemena, as well as composes and performs all the music for the top-rated Futility Closet podcast.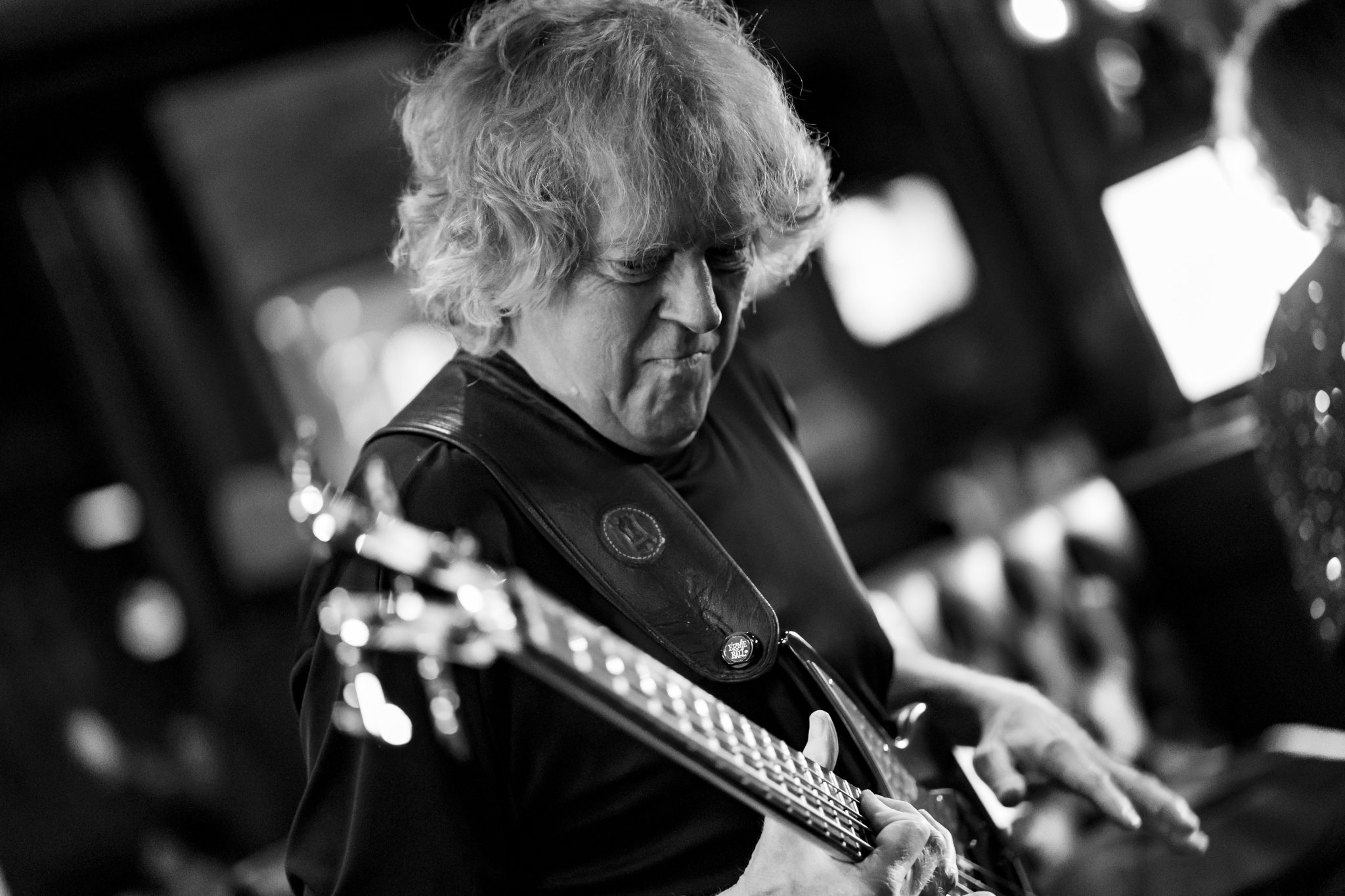 Brent Mingle
Bass Guitar
A veteran of the Mid-Atlantic music scene, Brent Mingle, aka "Dr. Albino", is a master of the Funk. His love of the bass is evident in the unbridled enthusiasm he brings to the stage. His playing is tight, groovy, full and expressive. He owns the pocket in the Gayle Harrod Band and ensures the rhythm is always supported and well rooted.

Brent's has an impressive background, having studied at the prestigious Berklee College of Music. Additionally he has held positions as the Chief Recording Engineer at East Coast Sound Lab as well as the Recording Studio Manager at Maryland Library for the Blind.

A versatile player, over the years Brent has performed in a diverse range of styles with some of the most eclectic and storied musical acts in the region. His bona fides are steep, and include stints with Osiris (Warner Brothers), Root Boy Slim (Warner Brothers), The Untouchables, Stretch Capital Jazz Band, Red Dog Blues Band, Duffy Kane, Code Red, Barry Prosser's Vaguely Absurd, The Inquiring Minds and Gregory Thompkins' Olde Skool Band.